Mary Humphreys and Anahata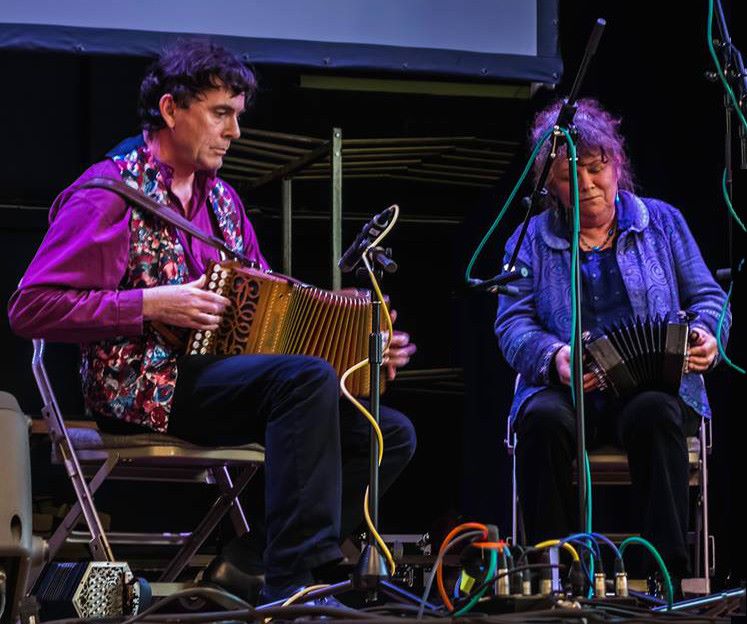 Mary Humphreys and Anahata are singers and musicians who specialise in English traditional music and song. Mary sings and plays English concertina and banjo, and Anahata plays melodeons, Anglo concertina and cello. They are now based in West Yorkshire, but from 2001-2017 they lived in Cambridgeshire and much of their material is based on Mary's research into unpublished locally collected versions of traditional songs, presented in simple but well-crafted musical arrangements.
They have played at folk clubs and festivals all over the country, as well as being regular guests at a traditional music festival in Canada, and have an extensive discography both as a duo and in various collaborations.
They also play for ceilidhs, as a duo Four Hand Band, and in bands Fendragon and English Rebellion
Mary has been involved in several local Lottery Heritage funded education projects which you can find out about on her web site and both were for many years on the committee of Suffolk Folk, Mary as the organisation's treasurer and Anahata mainly as the editor of Mardles, the main East Anglian folk magazine.
back to events